Product Name:

Lab Disperser
Product detail: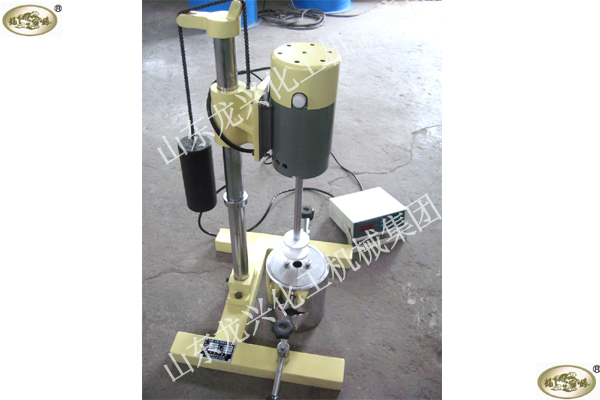 1.Descriptions:
The equipment is based onadvanced abroad technology,combine with years of experience in the productionof grinding machine. It is an ideal laboratory equipment that can disperse 2~50Lmaterials once a time.
Thedevice uses the electronic constant adjustable speed circuits, directlydisplays the shaft speed, and is equipped with a variety of dispersionimpellers.
It can meet different needs of the laboratory tests, and according to the shaftspeed directly calculate the relationship between the line speed of thedispersion impeller and the materials' viscosity or the the chemical reactionrates,to provide the correct data for the large-scale production .
①This machineuses the dual-axis constant force lifting system, and lifts easily.
②This machineuses the series excitation commutator motor ,with stepless speed regulationthrough the intelligent speed regulation device.
The application of digital PID technology is conductive tohigh-precision control , and can directly display the shaft speed. The shaft ofthe dispersion impeller is directly connected by the screw.

2.Features:
It is amulti-functional laboratory device, and usde for dispersion and grinding. Ithas the PTFE grinding plate and thestainless steel dispersion plate, is suitable for sampling a variety ofchemical products.Its merits are as follows: small size, light weight, simpleoperation, the dual-use and cost savings. The machine can reach a maximum speed of 8000 r / min.The stainless steel small barrel jacket can be cooled by injected thecooling water.
3.Technical parameters:


Type

Power

(Kw)

Capacity(L)

Rotation Speed(r/min)

Weight

(Kg)

Overall Dimensions(mm)

SFJ400

0.4

2

0-8000

45

420×450×850

SFJ1100

1.1

20

0-8000

65

500×600×900